Regular price
$179.99 USD
Sale price
$89.95 USD
Unit price
per
Sale
Sold out
Camilla is a compliment magnet; Goodluck not getting noticed.
Every modern woman understands the constant struggle of balancing fashion and convenience. Imagine the frustration when style and simplicity seem worlds apart. The quest for the perfect handbag is often a cumbersome one, a quest that can leave one feeling exasperated and incomplete.
Introducing the Camilla double knot handbag - your style ally. Light as a feather, this unique accessory elevates your look while simplifying your day; it's a symbol of grace and simplicity. Embrace the transformation and discover newfound luxury and convenience for life's journeys.
WHY CAMILLA ️?
✨DESIGNED TO BE DIFFERENT Crafted exclusively from tubular leather strips, evoking the imagery of freshly prepared pasta left to air-dry, these elongated bands elegantly converge to create the distinctive silhouette of a top handle bag. The final flourish, double knots adorning each side, lends the bag its name and a touch of artistry.
✨PREMIUM CRAFTSMANSHIP: We understand that luxury isn't just about aesthetics; it's also about quality. That's why we've spared no expense in selecting the finest materials and craftsmanship. Our coveted Camilla handbag is built to withstand the test of time, ensuring it remains an integral part of your stylish life for years to come.
✨TIMELESS LUXURY:  Camilla is not just a handbag, it's a statement, one of quality and enviable luxury. Meticulously crafted with an eye for detail, Camilla Ravenna™️ embodies timeless luxury, its sleek silhouette and premium materials exude an air of opulence that's impossible to ignore. Get ready to turn heads and get noticed!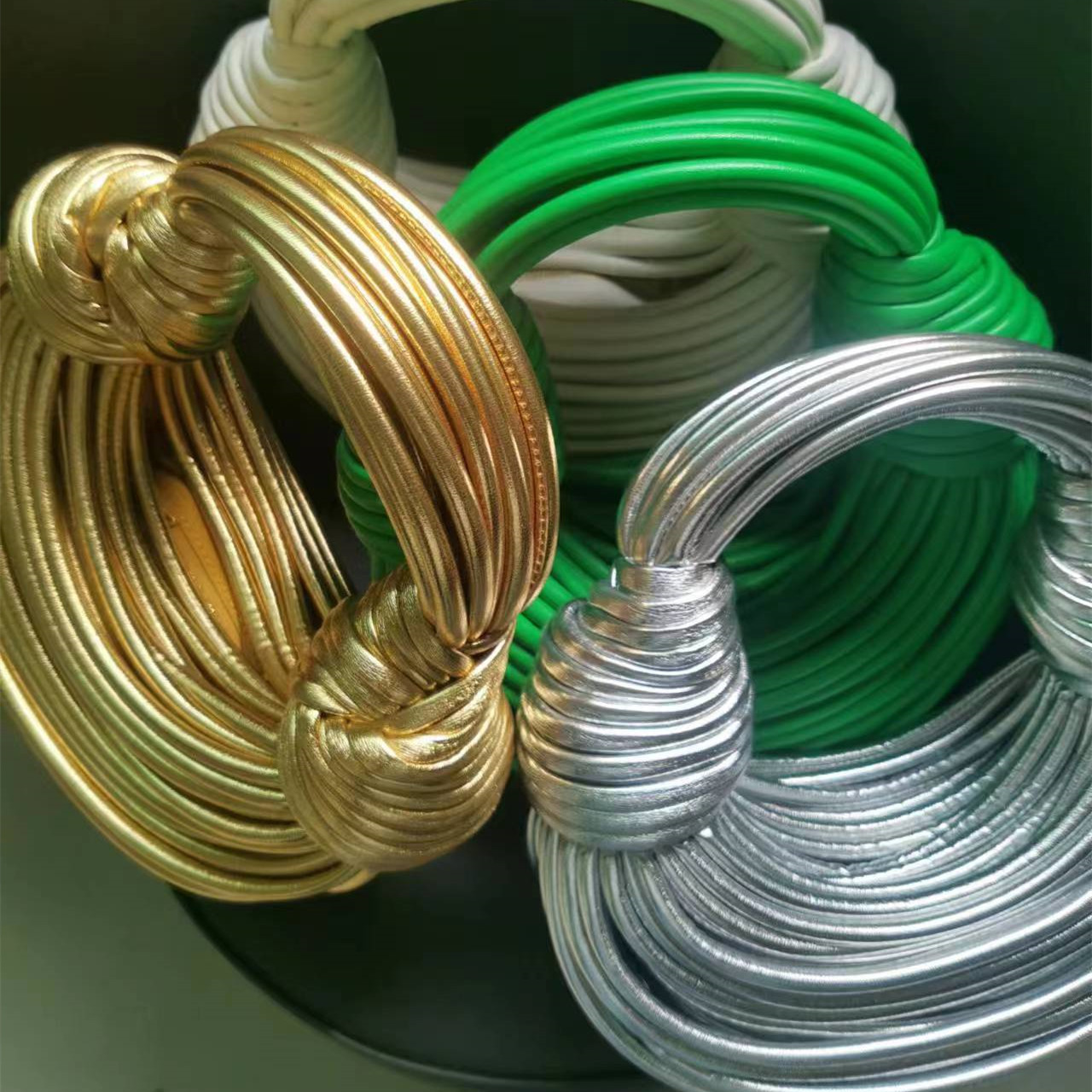 ✨ PERFECT GIFT FOR HER: Searching for a beautiful and stylish memorable gift? Look no further! Whether it's a birthday, anniversary, or just a thoughtful gesture, our Elegant Camilla Ravenna™️ is a gift that will be cherished and adored.  
✨ULTIMATE COMPANION: With its sleek, stylish design, Camilla effortlessly complements any ensemble. Whether you're strutting down the city streets or attending a glamorous soirée, you'll be the epitome of sophistication. Its compact size conceals an adequate amount of space, allowing you to carry your essentials without compromising on style.
View full details